Pelvic Floor Rehabilitation Therapy
Up to 40% of community dwelling persons over 60 years old are incontinent with increased risk seen in patients suffering from obesity, diabetes, Parkinsons and stroke. Additionally, incontinence can occur after pelvic floor or prostate surgery.
The toll of Incontinence
Correlated with increased depression and anxiety, decreased quality of life, and social isolation.
Average dollar cost to the patient in absorbent garments, extra laundry and medical copays is $900 per year.
Doubles the risk of nursing home admissions
Night-time Urinary Incontinence triples the risk of potentially life altering falls.
Reasons to seek care
Evidence based Medicine
Fully covered by Medicare
Provided in the comfort of your own home
None of the side effects associated with Medications
Our Program
Individualized, structured pelvic floor muscle exercises.
Customized, detailed home exercise and education programs with instructions and pictures.
Using EMG Biofeedback and neuromuscular electrical stimulation, state of the art technology.
Bladder and bowel training protocols
Dietary education
All Avery Physical Therapy staff have received a certificate of Achievement in Pelvic Physical therapy Level 1 provided through the Section on Women's Health of the American Physical Therapy Association (APTA).
Evidence for Pelvic Floor Muscle Training
A systematic review of the literature, in the January 2004 edition of the Journal of Family Practice, revealed pelvic floor strengthening and bladder training reduced urinary accidents by 81%. Pelvic Floor Muscle Training has been recommended as a first line therapy for Incontinence by the International Consultation on Continence and the Cochrane Systematic Review. Also, the U.S. Department of Health and Human Services has specified Pelvic Floor Muscle Training as an "A" grade treatment for incontinence. Grade A is defined as, "The recommended statement is supported by scientific evidence from properly designed and implemented controlled trials providing statistical results that consistently support the guideline statement."
How Pelvic Floor Rehabilitation Therapy Works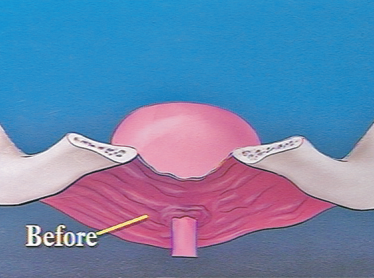 Weak pelvic floor musculature does not support the bladder and is too lax to close the Urethra causing urinary leakage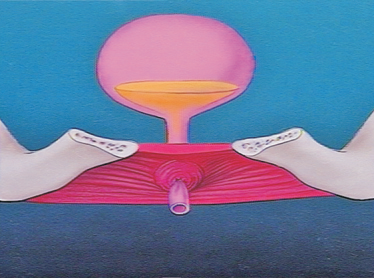 Strengthened muscles support the bladder and close the urethra minimizing urinary leakage.